Xtreme Candy @ Extreme Candy : Giving Men's Xtreme Power
This is a very popular Men's Enhancement Pill for the AV industrial in Asia.
​ Xtreme candy is using latest and advanced fermentation technology to ferment, concerntrate and refine the active ingredients of Cynomorium Songaricum, Ginseng together with hydrolysed protein and enzymes from prebiotics to zymosis and syrup. It is further mixed with ginseng extract, malt and etc.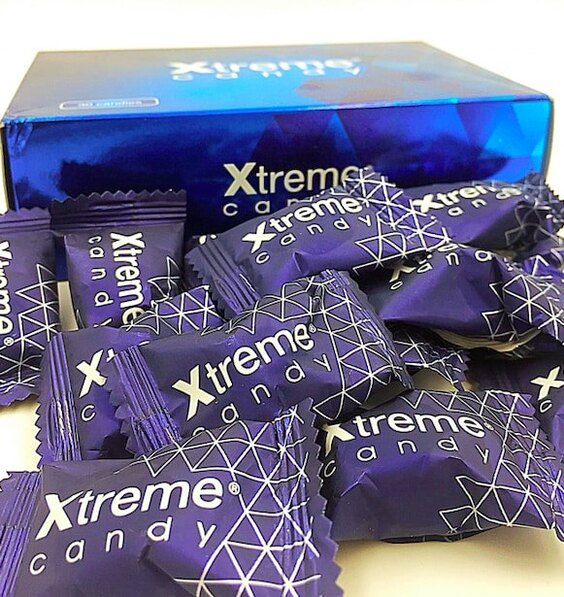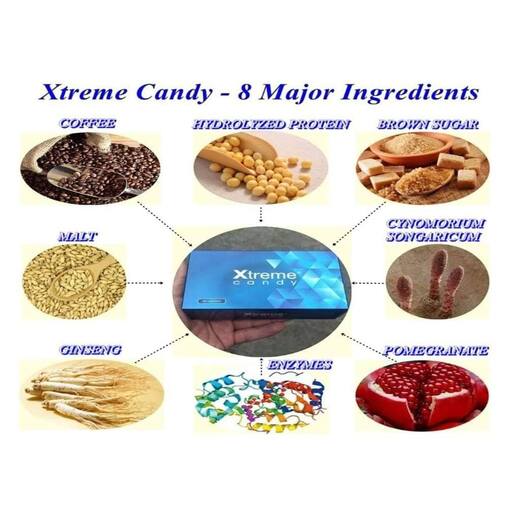 Benefits of Xtreme Candy Including:

Repairing Cells and tissues hence slow down the aging process when consume for long term
Help improve Cardio function, reduced Cholesterol and Reduced Blood Pressure
Anti- Oxidant
Improve Stamina
Increase Libido
Energy Booster
Better Skin Texture
Help Premature Ejaculation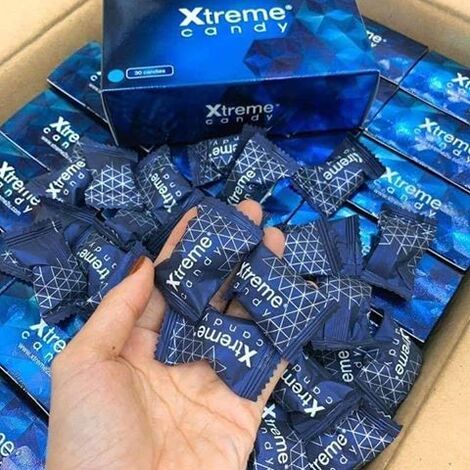 How to use it:
Naturally melt in the mouth.
Recommend to consume Half piece for 1st timer If you feel no headache or muscle aches on the next day after taking it, eat another half in the afternoon.
After eat 1 candy every 3-4 days. If you have headaches and muscle soreness, stop using them immediately. After the symptoms disappear, take them again.
Consume Occasionally or Maximum 2 pieces in a week.
*Do not Binge Drinking as it may affect the results
Warning:
Children, pregnant women and women who are breast feeding are not encouraged.
Those with chronic diseases such as cardiovascular disease, liver and kidney disease and cancer should consult their doctors before consumption.
1 Box: 30 pieces
- Keep Away From Sunlight
- Store in a cool & Dry Place Below 28°C

Malaysia customer kindly Contact:
HP/ Whatsapp: +6018-9550688
Wechat: Hamer1688
​Email: ajasiaenterprise@gmail.com
For countries: USA, Canada, Australia, United Kingdom, Hong Kong, South Korea, Japan may proceed buy here.
About this item:
Boost Testosterone - Our natural blend of ingredients is a safe and effective way to boost testosterone levels. Discover your true potential and reap the benefits of increased muscle growth, energy and stamina. Not just at the gym, but in the bedroom, too! Stronger, Harder & Longer. Your body will thank you!
The Fountain Of Youth - Testosterone levels drop as men age, that's why it's so difficult to maximize your workouts and feel energetic and confident. But Hamer Candy has your back. Just consume 1 candy every 3 days increases libido, muscle mass and energy. Find yourself again, with Hamer2U.
Only Proven Ingredients - Hamer Candy formula utilizes the gifts of nature to raise your testosterone levels naturally. Ingredients like Ginseng, Cynomorium, Coffee, Brown Sugar, Pomegranate, Malt, Enzymes and Hydrolyzed Protein work in perfect harmony to help you reestablish your vitality and promote a well-built physique, all without harmful chemicals or toxins.
Safety Is Our Top Priority - Hamer Candy is made in GMP Standard Factory (meets rigorous quality inspections). We are using carefully sourced ingredients. Additionally, our product is natural & Non-GMO.
Shipping, Handling & Customs

Price is in USD
Please make sure information given is correct:
1.Receiver Name
2. Full Shipping Address ( Do not accept P.O. Box Address)
3. Handphone
Number.
​
No Paypal Account also can purchase using Credit Card ( Visa or Master Card)
Items will be sent to the address as per listed on the transaction.
The items will be shipped out with tracking number.
The item will be shipped by DHL Express or Similar International Shipping.
Normally It will take 3-5 working days for the delivery.
ETA of the item depends on logistics delay or customs clearance, if any. Import duties, taxes, charges or any other fees (if any) are not included in the item price or shipping cost. These charges are the buyer's responsibility. We have no control over these charges and cannot predict what they may be.
Your item will be packed properly for Confidential issue and to avoid any damage.
Important information
Legal Disclaimer:
​Do not exceed recommended dose. This product is not intended for pregnant or nursing mothers, children under the age of 18, or individuals with a known medical condition. If you are taking medication or have questions about the advisability of taking this product, consult your physician prior to use.
Statements regarding dietary supplements have not been evaluated by the FDA and are not intended to diagnose, treat, cure, or prevent any disease or health condition.
​